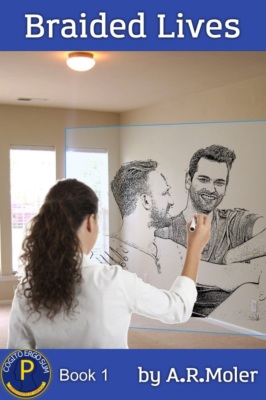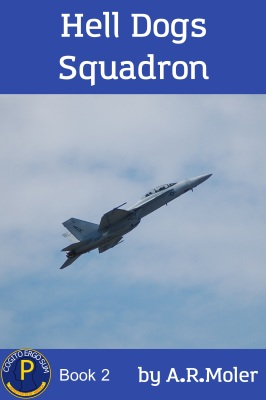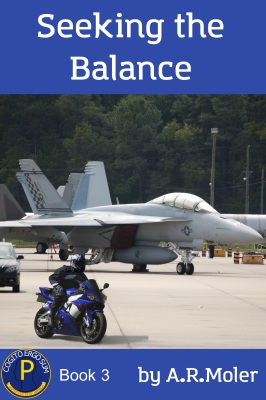 Danny Valentine is Division P's East Coast/International 'Fixer' and general go-to guy. He's had to come to terms with his bisexuality and his empathic abilities despite his military background. Peter Vithoulkas is Division P's immensely gifted healer, possessing one of the rarest of Talents. All fire and discipline, Peter is bisexual too, but it doesn't color his day-to-day reality until he spends some time under fire with Danny. Busy Danny and Peter fall into a 'friends with benefits' relationship that neither thinks much about.

Jennifer Sebastiano is an artist from a conservative family background who works part time as a forensic police artist. She spends a lot of time in crime victim's heads, seeing what they saw and helping them identify the criminals. It's Jen who shows Danny and Peter what they've really got between them. Danny and Peter think that Jen should be between them as well, but Jen isn't sure if she really fits there. As their three lives entwine, can Jen let go of societal and familial expectations? Can Danny and Peter convince Jen that there is a place for her in their unconventional relationship?

Navy F/A-18 pilot Lt. Cameron Bradshaw juggles a second government job in addition to his military commitments. He's a psychic finder for a mysterious agency known as Division P. Just as he starts the next Division P assignment, nearly lethal motorcycle accident nearly takes his life.

If not for the talents of gifted healer Dr. Mason Flynn, the Lt. might be dead. As the slow process of recovery begins, Mason Flynn is drawn to the injured pilot. A mix of shared psychic talents and physical attraction slowly binds them together, but the people responsible for Cam's accident escalate the affair, and soon Mason is running for his life.

A mad impromptu flight to Meridian Naval Air Station leads Cam and naval intelligence to a direct confrontation with a group of missile thieves. A vicious firefight leaves Mason scrambling to save teammates, but the final endgame forces Mason to do the unthinkable, and put his own sanity in jeopardy in the process. Can Cameron and Mason survive the trials thrown at them and their burgeoning relationship?


Lt. Cameron Bradshaw is an adrenaline junkie. You have to be to be a navy fighter pilot. It would never occur to him that his new lover, Dr. Mason Flynn, would think buying a new motorcycle to replace the one that was destroyed in his near fatal accident, was an insanely stupid idea. A vicious argument, an opportunity to cheat and some mistaken assumptions lead to worry and stress between the two men. A dying patient and assignment in Boston leads Cam and Mason to making choices that are both uncomfortable and difficult.

As Mason tries to come to terms with the concept of a patient he cannot save, seeing an old lover, and realizing that Cam Bradshaw's love for him may run deeper and stronger than he dared to hope all weave together into Mason working toward learning when it's time to let go of old fears.